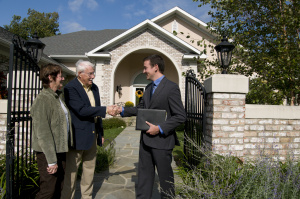 Myth #1: They Must Be Beautiful – Often people pick agents based on their looks. Often the best real estate agents are the ones not glamming up. Sure, real estate agents should make a positive impression, but your goal is to work with someone who really understands what you are looking for and can snag the deal. Would you rather have an agent who works hard, or one that just looks 'good'? Some of the best agents drive reasonable cars, live in reasonable houses, and live normal lives. A mediocre estate agent will have the looks. An exceptional agent will have a vast knowledge of the real estate industry, have a vast network of resources, and give solid advice beyond just unlocking the front door and showing you houses.
Myth #2: They Show You Every Single House – You don't need to see every single house if it doesn't match your criteria. Why waste your time and energy looking at homes that don't meet your needs? Our agents are gifted at finding what's BEST for you. This means we have already taken the time weeding out the ones that probably won't work for you. The right agent will do all the leg work first so all you have to do is put a little faith in their hands and let them work their magic. Having an agent weed through properties for you based on their own knowledge of the industry is essential. A good agent will pair his knowledge with what you want which saves you a lot of time (and stress). This means you don't have to give the boss a fake excuse now for why you really took that 3-hour lunch. Who has time to look for houses when working a full-time job?
Myth #3: They Have All The Answers – They don't. But collectively, we do. We have a vast network of people to call on in the case we DON'T have the answer. Anyone that tells you they have all the answers – run for the hills.