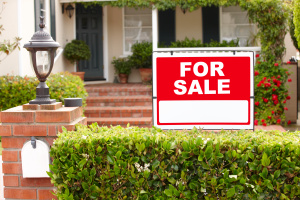 Selling your home is a big decision, and we're here to help! Don't make these three mistakes sellers make when selling their home.
1.Doing Things The Hard Way
Using a knowledgeable real estate broker to do the heavy lifting for you is a whole lot easier than handling the process yourself. A realtor will know how to help list your price at a reasonable and competitive rate for your area. Often they will have the inside scoop you may not have which could help you sell your current home and purchase your next one. Many of the best deals are not always listed on MLS (Multiple Listing Service). In fact, your realtor may know about some options you had not considered. For example, there are sometimes unlisted deals on the market, known as Pocket Listings, an industry term for word-of-mouth listing. Usually these are homes that are sold without being listed on the MLS multiple listing service.
2. Doing All The Heavy Lifting Yourself
Selling your home yourself is certainly an option, but there are a lot of benefits to using a knowledgeable real estate broker to do the heavy lifting for you. He or she will have the knowledge and inside scoop you may need to work out the best scenario for selling your current home and getting into your new one. You may not have access to the latest and greatest listing since many of the best deals are word-of-mouth and only other realtors know about them. Let us connect you with a knowledgeable realtor by sending us an email or giving us a call.
3. Unrealistic Expectations
Don't make the mistake of pricing your home too high. Make sure you know the comparable properties in your area and that your current home's condition takes updates into consideration. If your price doesn't match your home's condition, you won't generate a lot of interest and it may sit on the market longer. Make sure your house is updated and comparable to the listings updates. Deals often fall through due to unwillingness to make repairs and renovations compared to the market.